Info on Hip Hop Beats, Views On Hip Hop, Instrumentals Blog, Updates, and More!
Hip Hop Blog of Genycis.com regarding hip hop news, hip hop beats information, hip hop samples information, and more! If you are looking for different views on hip hop, articles posted, updates on changes to Genycis.com, new beats released, tips or advice on promoting your music, creating music, and more, you will find a variety of different articles and info posted on this blog periodically. While this blog is not claiming to be a news blog like some other blogs out there, there will be an array of different things posted on here, so feel free to check out the blog, read along, and feel free to share this page link with others. If you like an article that you read, you're free to copy and paste as well, as long as you list Genycis.com as the location you obtained the article from. Enjoy!
WEDNESDAY, JANUARY 26, 2011
Free Soundfonts - Download Sounds For Free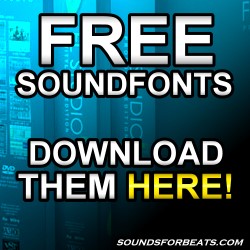 Free Soundfonts
- are they still of benefit? Do they still exist today? And do they get the job done when using them to make hip hop beats or other types of instrumentals? While some think that the soundfont is extinct, or something of years past, the truth of the matter is, soundfonts are still being widely used today, and are still of great benefit in using them for music production. They have proven to remain in the world today, even when other types of files or software has been pushed back to be replaced by other newer types of plugins and software. So exactly what sustains the longevity of soundfonts? And why are these sounds beneficial?
Free soundfonts
have weight in being used to make tight rap beats, emotional R&B instrumentals, and other types of instrumentals or beats. Actually, soundfonts in general, whether free or to buy, have weight in music production. You may be wondering what keeps these sounds in the mix, and what makes them a benefit. Here are some points that make them valuable today:
With those few points above mentioned alone, soundfonts are worth their weight in gold, and show why they have sustained the hands of time, and why they are still beneficial. You can load soundfonts into your digital audio workstation, add some effects, and completely enhance your instrumentals! Make hip hop beats that blaze with them. Create deep movie scores with them. They are indeed versatile, and very beneficial to use in your mix.
If you have not yet used soundfonts before, or if you already use them when making hip hop beats or other instrumentals, you can jump on some free soundfonts with this article alone!
Download sounds for free
and start making some powerful instrumentals today!

---
---

Beatmaker and sounds creator.
NAME: Genycis
LOCATION: NC

5 Easy SoundCloud Music Promotion Tips
The East Coast Cypher Series - Are You Lyrically Ready??
If You Need A Little Help With Your Rap Lyrics, Here's The Key
It's All About Instagram... And These Artists Prove That
One Musicfest 2013 Is Going To Be Blaze So Don't Miss Out!
You Need To Learn Before You Can Make Bangin Beats
Lollapalooza Will Bring Serious HEAT This 2013! Are You Ready?

RSS